What an amazing burst of flavor that comes with every single bite of this recipe! You'll want to make a double batch because the first one will be gone in just one sitting!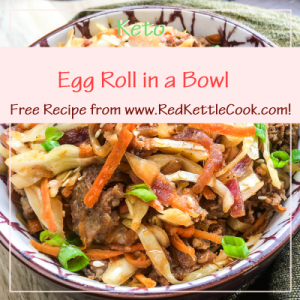 Serves: 6
Ingredients:
Instructions:
Heat a large high-sided skillet over medium-high heat. Add sausage & cook, stirring the meat as it cooks, for approximately 5 to 6 minutes. Once chicken is no longer pink, remove from heat & carefully drain excess grease from pan. Safety Tip: Wipe off any excess fat, that drips down the side of the pan, before returning to burner.
Return skillet to heat. Add water & scrape up brown bits from the bottom of the pan with a spatula.
Reduce heat to medium & add shredded cabbage, carrots, garlic powder, sesame oil, ginger & green onions.
Season with salt and black pepper (to taste) & cook, stirring frequently, until the cabbage wilts & the carrot softens, approximately 4 to 5 minutes.
Add rice vinegar and coconut aminos & stir to combine. Cook another 1 to 2 minutes or until heated through. Remove from heat & transfer to a serving platter or bowl.
Sprinkle with toasted sesame seeds (if desired) & serve immediately.