Easy and Quick Vegetable Stir-Fry
Looking for a meal you can make quickly but is also nutritional? You've come to the right place!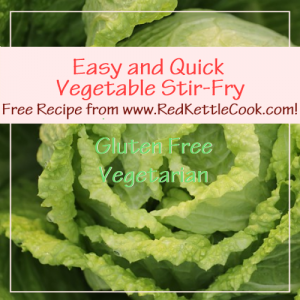 Serves 4
Ingredients:
2 T. sesame oil
1 chili, finely chopped
1 lb. oriental mushrooms (oyster, shiitake, etc.)
3 1/2 oz. pine nuts
1 onion, sliced
1 lb. green vegetables (spinach, Chinese cabbage, etc.)
11 oz. baby corn, halved lengthwise
2 red bell peppers, sliced
3 1/2 fl oz. soy sauce
Handful fresh cilantro, chopped
Directions:
Heat the sesame oil in a wok and add chili, pine nuts and garlic. Sauté for about 30 seconds on high heat.
Add mushrooms, onion, green vegetables, baby corn and red pepper and stir-fry for a further 3 to 4 minutes.
Pour in the soy sauce and stir-fry for about a minute.
Sprinkle with cilantro, stir well.
Serve immediately with rice noodles.