Making this recipe will take you about 10 minutes. Eating it will take you much longer, as you'll want to enjoy the flavors & taste the goodness of all the ingredients!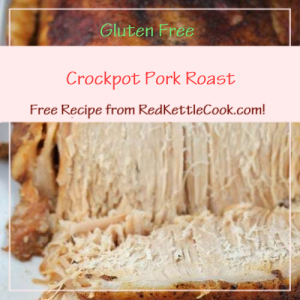 Ingredients:
Instructions:
Season the pork chops with salt & pepper (to taste).
In a skillet, brown the pork chops in extra virgin olive oil.
In a crockpot, layer the pork chops & soup mix. Then add the water.
Cover & cook on low for 6 to 8 hours.
Serve over a bed of gluten free wild rice or a side of your choice.