Crockpot Cranberry Pork Roast
The delicious flavors of Thanksgiving are all rolled up into one with this recipe! Plus it's made in a crockpot so it'll take no time at all to whip this recipe up!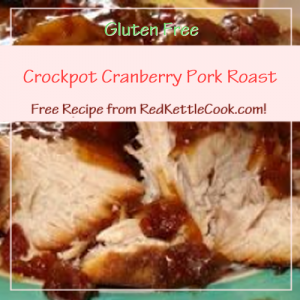 Ingredients:
Instructions:
Brown the roast in a skillet on the stove.
Then place it in a crockpot. And season it with salt & pepper (to taste).
Combine the remaining ingredients in a bowl & pour over the roast.
Cover & cook on low for 8 to 10 hours. Or until the roast is fork tender.
Note: Don't submit a crockpot to sudden temperature changes. It can't withstand them & it might just break!