This three ingredient recipe is oh so tasty! You'll want to add it to your weekly meal plan because it's just that good!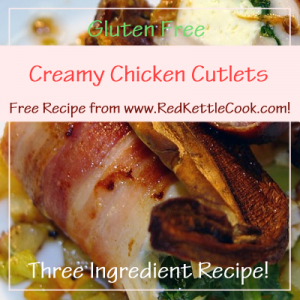 Ingredients:
1 lb. chicken cutlets
1 lb. veggie cream cheese (or regular cream cheese)
Bacon, about 10 strips
Instructions:
Preheat your oven to 375°F.
Place the veggie cream cheese (about a tablespoon size) into the center of the chicken cutlet.
Wrap it up with the bacon.
Close it up with a toothpick.
Bake in the oven for approximately 30-35 minutes.