Creamy Blueberry Ice Pops
What a great way to beat the heat & eat something that's good for you! Blueberries are natural thirst quenchers & will make you stop screaming for ice cream!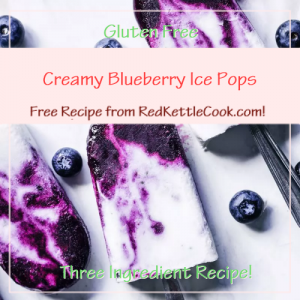 Makes 6 Servings
Ingredients:
Instructions:
Blend the blueberries, yogurt & sweetener in your food processor or blender until it has a smoothie consistency. Taste & add more sweetener (if needed).
Pour or spoon your blueberry mixture into Popsicle molds & stick them in the freezer for 6 hours or until frozen.
To release the ice pops from the molds, briefly run the molds under warm water. Serve immediately.