Thanksgiving isn't the only time you can enjoy the flavors of cranberries! Give this recipe a try & you'll be glad you did!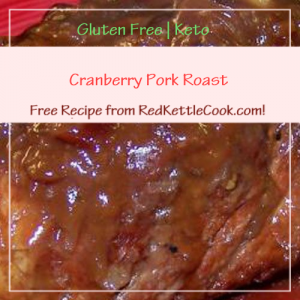 Ingredients:
Instructions:
Brown the roast in a Dutch oven on the stove top.
Then place it in a crockpot.
Season it with salt & pepper (to taste).
Combine remaining ingredients & pour them over the roast.
Cover & cook on low for 8 to 10 hours. Or until the pork roast is fork-tender.