What a great recipe to make when the zucchini's are fresh from the garden! You'll love making this recipe time & time again!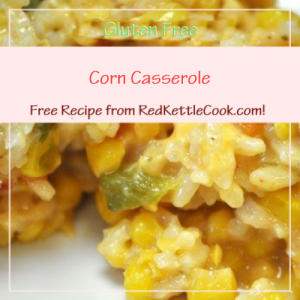 Yields 10 servings
Ingredients:
Instructions:
Preheat oven to 350°F.
Coat a 9″ x 11″ baking dish with extra virgin olive oil spray.
In the baking dish mix the zucchini, corn & red bell pepper.
In a large bowl whisk the egg substitute, evaporated milk, Swerve, celery seed, salt & red pepper flakes.
Pour over vegetables in the baking dish.
Bake for 45 – 55 minutes. Or until the top is golden brown.
Serving size: About 1/2 cup: Calories 54: Protein 6g: Carbs 7g.