There are only three ingredients in this recipe but when they're all put together your palate will sing for joy!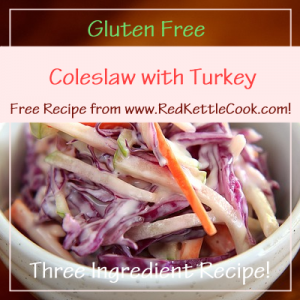 Ingredients:
1 1b. ground turkey
1 bag coleslaw mix
Soy sauce, to taste
Instructions:
Cook turkey in skillet until brown.
Add the bag coleslaw.
Add soy sauce to your preference.
Cover & simmer. Stirring occasionally, for about 5-6 minutes.
* This tastes so much better if you are able to warm up your serving plates and/or bowls!