For something that's easy to make this recipe's one of the best! It'll curb your sweet tooth & your craving for chocolate all at the same time!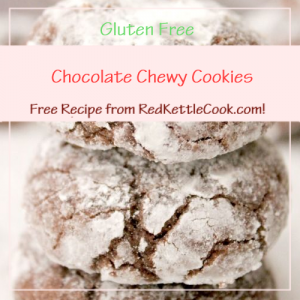 Yields 58 cookies
Ingredients:
Instructions:
Preheat oven to 350°F.
Spray two cookie sheets with gluten free grapeseed spray & set aside.
In a medium sized bowl beat the Cool Whip until smooth.
Then add the egg whites & the dry cake mix.
Stir until completely mixed together.
Dip rounded teaspoonful of cookie dough into powdered sugar.
Place each coated cookie onto prepared cookie sheet.
Bake for 10 to 12 minutes until set but not brown.
Cool a few minutes on the cookie sheet & then transfer to a cookie cooling rack.