If you've ever gone into a Chinese restaurant, your server asked whether you wanted white rice or fried rice? If you haven't tried it before, or even if you have, always pick fried rice to accompany your meal. It adds an extra layer of WOW to your entrée!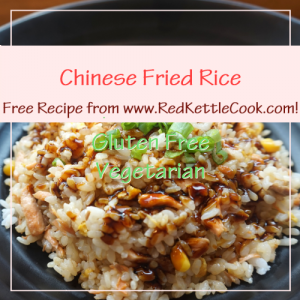 Ingredients:
Instructions:
Sauté onion in broth or water.
In a separate pan, add 1 T. oil, sauté rice, cauliflower & peas.
Mix the onion & broth together with the rice, cauliflower & peas.
Add soy sauce or coconut aminos, sesame oil & salt and pepper (to taste).