These are so simple to make, that you'll make them every time you have a craving for something to crunch & munch on!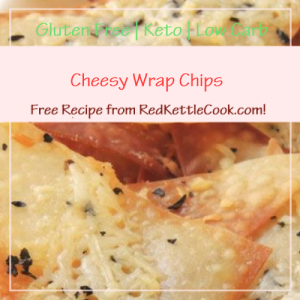 Yields 4 servings
Ingredients:
Instructions:
Preheat oven to 375°F.
Spray a baking sheet with organic extra virgin olive oil spray.
Diagonally cut each wrap in half, forming 2 triangles, for each of them.
Place them in a single layer on the prepared baking sheet.
In a small bowl combined the cheese, oil, garlic powder & black pepper (to taste). Mix well.
Sprinkle over the triangle wraps as evenly as possible.
Bake for 6 to 8 minutes or until golden brown & crisp.
Then remove from the oven & allow to cool completely before serving.
Serving size = 5 chips: 4g Carbs & 2g Protein