Tired of the usual game day snacks? Try this recipe instead! You're going to love these bite-sized morsels!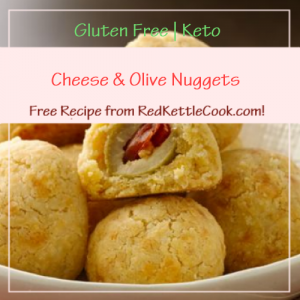 Ingredients:
Instructions:
Preheat oven to 400°F.
In a medium sized mixing bowl combine the cheese, flour & baking powder. Mix them on medium speed with an electric mixer until well blended.
Stir in the slightly cooled butter (or Ghee) & mix until all ingredients are moistened. It's finished when the dough forms.
Pinch off a small piece of the dough & wrap it around an olive.
Put it onto an ungreased baking pan. Repeat with the rest of the dough & olives.
Bake in the oven for 10 to 12 minutes.
Serve hot.
Note: Dough wrapped olives can be frozen & then baked.