If you're in the mood for an Italian dinner, this recipe is just the one that you've been looking for! It's an easy one to prepare & you won't be sorry that you've made it! Not to mention that the leftovers are always better than when you first made it!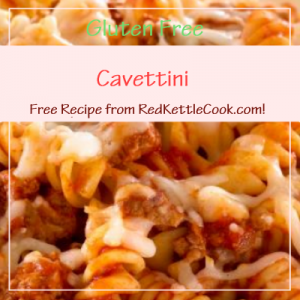 Ingredients:
Instructions:
Preheat oven to 350°F.
Brown ground beef or turkey & onion, then drain off the excess juices.
Prepare the macaroni according to their directions.
Mix the ground beef or turkey with the two different kinds of macaroni, marinara sauce, pepperoni & mushrooms.
Spread the mozzarella cheese evenly on top.
Pour into a 2 quart baking dish that's been sprayed with a non-stick spray.
Bake for 30 minutes.
Serve immediately, but be forewarned, it's going to be really hot!