If you're looking for a tasty, healthy & appetizing juice then you've come to the right place! This recipe makes for a wonderful drink any time of the day!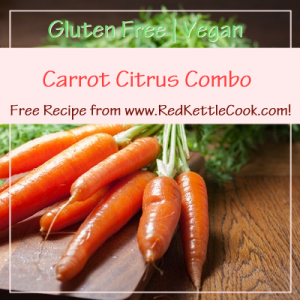 Ingredients:
2 T. lemon juice
2 T. organic extra virgin olive oil
1 small clove garlic, minced
2 cups carrots, grated
3 T. fresh dill, chopped
2 T. scallions, chopped
Freshly ground black pepper, to taste
Instructions:
In large bowl combine grated carrots, chopped dill & chopped scallions.
In separate bowl mix together lemon juice, olive oil, garlic & pepper (to taste).
Pour liquid over carrot mixture.
With two forks toss carrot mixture so that the dressing is well coated on the carrots.
Refrigerate until ready to serve.