Glorious in color, butternut squash fries are much healthier than French fries, plus they are gluten free and vegetarian!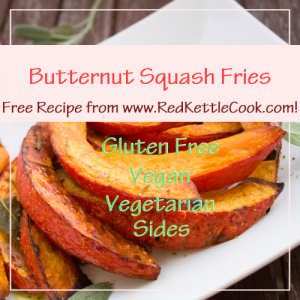 Ingredients:
Instructions:
Preheat oven to 425°F.
Place butternut squash fries in a single layer on non-stick baking sheets & bake for 10 minutes, then turn fries over.
Spray & salt again & bake for 10 more minutes.