If you've ever gone to the grocery store to buy those tiny little packets of dried marinade mixes, you know how costly they can be. This marinade recipe will save you money but it's also lip smacking good!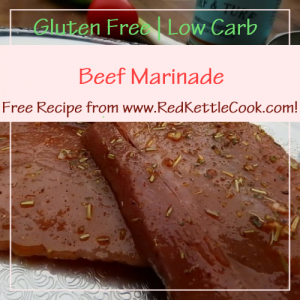 Ingredients:
2-1/2 cups vinegar
12 whole cloves
2-1/2 cups water
2 or 3 bay leaves
3 onions, sliced
1-1/2 T. salt
1 lemon, sliced
3 T. black pepper
Directions:
Combine ingredients.
Let stand at room temperature for 24 hours.
Add meat and put in the refrigerator.
For mild flavor, leave meat in mixture for 24 hours.
For tendering action and more flavor, refrigerate in marinate for 2 days.
Cook as preferred.