If you're in the mood for a great tasting meal then this recipe's for you! It's easy to make, easy to clean up & it tastes great with just about everything you serve it with!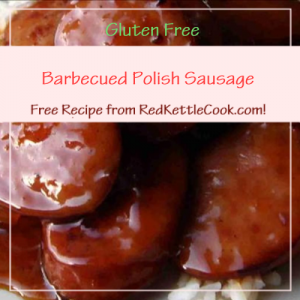 Ingredients:
Instructions:
Cut the sausage into 1″ pieces.
Place all ingredients into a crockpot.
Cover & cook on low for 4 hours.
Serve with gluten free Arborio rice or sauerkraut!