How great it is to have a barbecued ham sammie that's packed with nutritious & amazing flavors all in one! Plus it's made in a crockpot so it's quick & easy to make!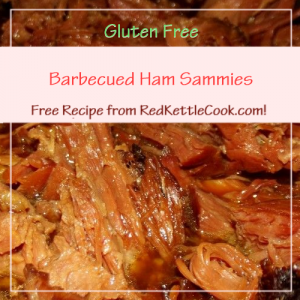 Ingredients:
Instructions:
Mix all ingredients together except for the ham.
Heat them on the stove, in a saucepan until hot & well blended together.
Place the ham in a crockpot.
Pour the sauce over the ham.
Cover & cook on low for 8 to 10 hours.