This is a great dish to serve at a potluck dinner! Or to make & eat when it's cold outside! They'll warm you up from the inside out!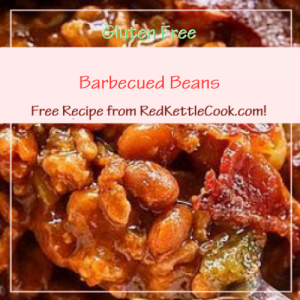 Ingredients:
Instructions:
Cut bacon into 1″ pieces & place in a 1 1/2 quart microwavable casserole dish.
Cook uncovered on high for 1 minute.
Add onion & cook on high for 2 1/2 to 3 minutes, stirring once.
In a saucepan combine ketchup, vinegar, water, mustard, Worcestershire sauce, salt & pepper. Then add them to the bacon mixture.
Stir in Monk fruit sweetener.
Stir beans & cover with a lid. Cook on high for 4 minutes, then on medium for 8 to 10 minutes.
Serving size = 1/2 cup: Calories 185 | Total fat 1 g. | Sodium 49 mg. | Protein 9 g. | Carbs 36 g.