Although this recipe is rather simple to make, it's going to hit the spot each & every time!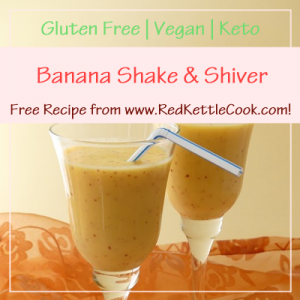 Serves 2
Ingredients:
1 medium ripe banana, peeled & roughly chopped
6 oz. almond milk
1/2 tsp. Monk fruit sweetener
1/8 tsp. organic pure vanilla extract
1/8 tsp. fresh squeezed lemon juice or just lemon juice
6 oz. crushed ice
Instructions:
In a blender, mix banana & milk.
Then add sugar, vanilla & lemon juice.
Mix in ice & blend until smooth.
Is best if you drink it while it's fresh & cold.