These muffins taste just like banana bread except with way less carbs! You're going to want to double the batch & freeze half of them to save them for later!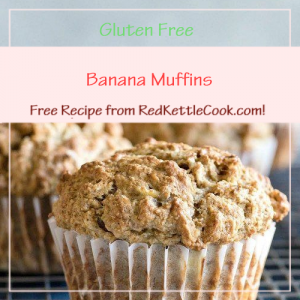 Ingredients:
Instructions:
Preheat oven to 350°F.
Using a for mash the banana until fairly smooth.
Mix oil, water, whipping cream & eggs together until well blended.
Add banana & banana extract then mix again.
Mix in Swerve, whey protein powder, oat flour (or coconut or almond flour), gluten flour (or gluten free & organic bread flour) & organic baking powder. Mix until moistened.
Stir in the organic walnuts by hand.
Pour into 12 greased muffin tins or 12 muffin tins that have liners in them.
Bake for 10 to 15 minutes or until a toothpick inserted into the center of them comes out clean. Watch them so they don't overcook!
Recipe Note: Each muffin has 4 carbs & 11 proteins