It only takes one ingredient to make this dressing. But once it's made & drizzled on your favorite salad…it'll blow your taste buds right out of your mouth!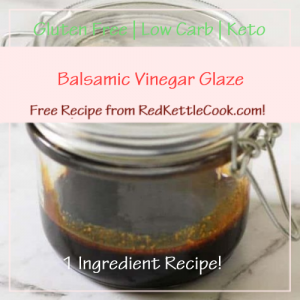 Ingredient:
Instructions:
Heat the organic balsamic vinegar in a heavy bottomed sauce pan over medium-high heat just until it begins to boil.
Reduce the heat & simmer until the organic balsamic vinegar is reduced to about 1/3 of a cup, stirring constantly.
When the liquid becomes thick & syrupy, it's ready to use! But it's best if you let it cool down before you drizzle it on a salad.