Bacon, Lettuce & Tomato Salad
This recipe is super easy to make & is absolutely delicious! It tastes almost exactly like a beloved BLT but is a low-carb version because there's no bread involved!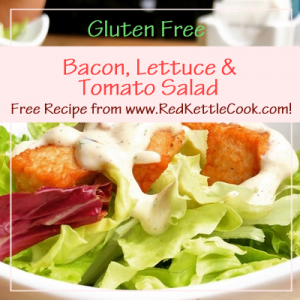 Ingredients:
1 cup of cherry tomatoes, halved
6 slices bacon diced & cooked
Mayonnaise, to taste
Lettuce, your choice of greens
Instructions:
Add to the halved cherry tomatoes to the bacon, towards the end, while it's cooking.
When the bacon & cherry combo is finished, remove from the heat.
Then add mayo (to taste) and top with lettuce or top the lettuce with your bacon & cherry mixture.
Then top everything with the mayonnaise (to taste).